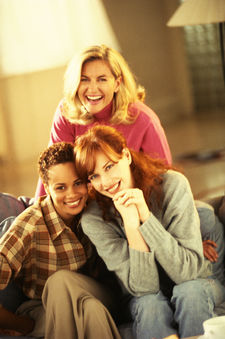 POWER: Project for an Ontario Women's Health Evidence-Based Report
The POWER Study has produced a Women's Health Equity Report to serve as an evidence-based tool for policy makers, providers, and consumers in their efforts to improve health and reduce health inequities in Ontario.
We reported on the overall health of women and men in Ontario, their access to health care services, and the quality of care they received for the leading causes of illness and death in the province. The study examined health differences associated with age, income, education, ethnicity, language, and geography, so that the diverse experiences and needs of women could be explored. Furthermore, as the study examined the health and health needs of both women and men, it has provided needed evidence for improving men's health as well.
The POWER Study was produced through the collaboration of a multidisciplinary team of over 60 researchers. An advisory council, technical expert panels, and community stakeholders from across the province also contributed to the POWER Study.
POWER Study Findings and Resources
The POWER Study identified many large and modifiable health inequities in Ontario. There were also several important areas where we found no differences. The findings from this study, as well as recommendations for moving forward, have been documented in a two-volume report that consists of 13 chapters and a supplemental report. The full chapters of this report, as well as highlights documents outlining the chapter's key findings and messages, are available on this website. The highlights documents are also available in French. In addition to the Report, POWER findings have been disseminated through many presentations and publications. Presentation slides from our launches and webinars are available for download.
While many health inequities exist, there is also cause for optimism as there are opportunities for intervention and improvement. In the concluding chapter of the POWER Report, 'Achieving Health Equity in Ontario: Opportunities for Intervention and Improvement', we present the POWER Health Equity Road Map, a ten-point plan to move us forward. We also developed a Leading Set of Health Equity Indicators for ongoing monitoring of health equity in the province.
Partners and Funding
The POWER Study was a partnership between the Keenan Research Centre in the Li Ka Shing Knowledge Institute of St. Michael's Hospital and the Institute for Clinical Evaluative Sciences (ICES), in Toronto, Canada.
POWER was a multi-year project funded by Echo: Improving Women's Health in Ontario, an agency of the Ontario Ministry of Health and Long-Term Care. The POWER Report does not necessarily reflect the views of Echo or the Ministry.